Fibre Optic Cables & How They Work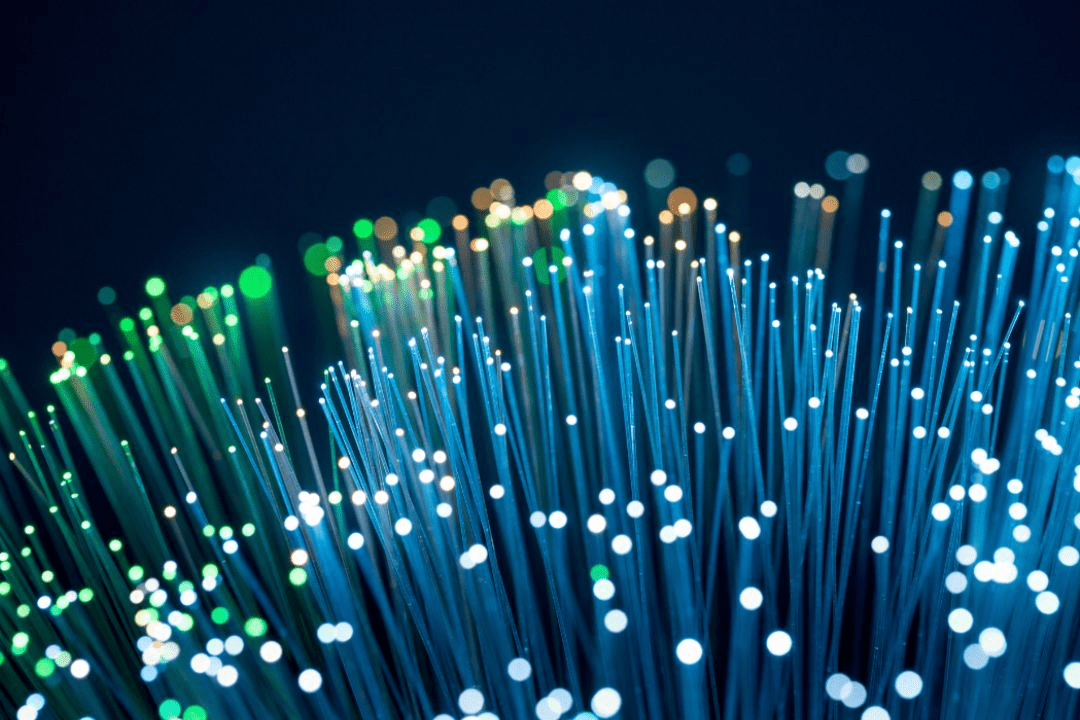 What is a fibre optic cable?
To put it simply, a fibre optic cable is an advanced networking cable that transfers information via pulses of light to its intended destination device.
Often, these cables can be made from a number of different materials - but usually, the core strands are made using a combination of glass and/or plastic so that they're transparent and able to pass through the light signals effectively.
How do fibre optic cables work?
Unlike the more traditional copper cabling which uses electrical signals to transfer its data, fibre optic cabling uses light signals or light pulses to transmit the data through the thin glass or plastic fibres mentioned above.
These light signals pass along either one or multiple of these thin transparent glass or plastic pipes from the source destination (usually an LED or small laser) to their intended final destination.
Once these signals reach their final stop, they can then be interpreted as data and communicated into a final output by the receiving device.
Due to the data transfer method used here, there is an immunity to any electromagnetic interference, which means a more reliable signal than you'd traditionally expect from copper cabling.
What are the benefits of fibre optic cabling?
Faster Speeds
The primary benefit of fibre optic cabling is the speed at which it can transmit data! Typically, this modern type of cabling can transmit data at speeds of up to 100GBps, which is significantly speedier than traditional copper cabling. These improved speeds make fibre optic an excellent solution for high-bandwidth use cases such as online gaming, video streaming and large file sharing, completing tasks in a fraction of the time.
Greater Capacity
Another advantage of fibre optic cabling is its enhanced bandwidth capacity. Due to the way the cabling functions using the light signals, they can support a much greater number of overall channels. This makes fibre optic cabling perfect for uses such as video conferencing and online collaboration tools.
Improved Signal Quality
Another important benefit of fibre optic cabling is the improved signal quality that it offers. Thanks to the materials that are used in its manufacture, these cables experience far less interference and provide a largely stable and more reliable signal than traditional cabling.
Greater Distances
Traditional copper cabling is also limited in terms of the distance the information can travel. This is somewhere that fibre optics considerably outperforms its predecessor. Not only is the data transfer extremely quick with fibre optics, but they can also carry signals over a much greater distance.
Where is fibre optic cable used?
Fibre optic cables are used in a tremendous variety of applications including RF distribution, data centres, telecommunications, home technology, lighting and much more
Home Entertainment
Common uses for these cables are in high-quality internet, TV or phone services providing the home with superior networking services. Fibre optic cabling means faster, more reliable internet connections, and more stable, higher-quality TV signal.
Lighting
Another typical use of these cables is for lighting. Fibre optic cabling is used in a variety of lighting, from Christmas Trees, right through to lamps and other home and office lighting setups.
Medical
Fibre optical cables have also been adopted into the medical world. This type of cabling can be used for many medical uses including diagnosing problems and repairing organs. A great benefit of these uses is that the recovery time is significantly reduced thanks to these modern methods requiring less invasive procedures.
Conclusion
In conclusion, fibre optic cabling offers a wide range of benefits when compared to more traditional cabling. Faster speeds, more reliability, greater capacity and distance lend this cabling to a range of uses making it the ideal choice for modern networking in a huge variety of uses and fields.