How Fast is 5G?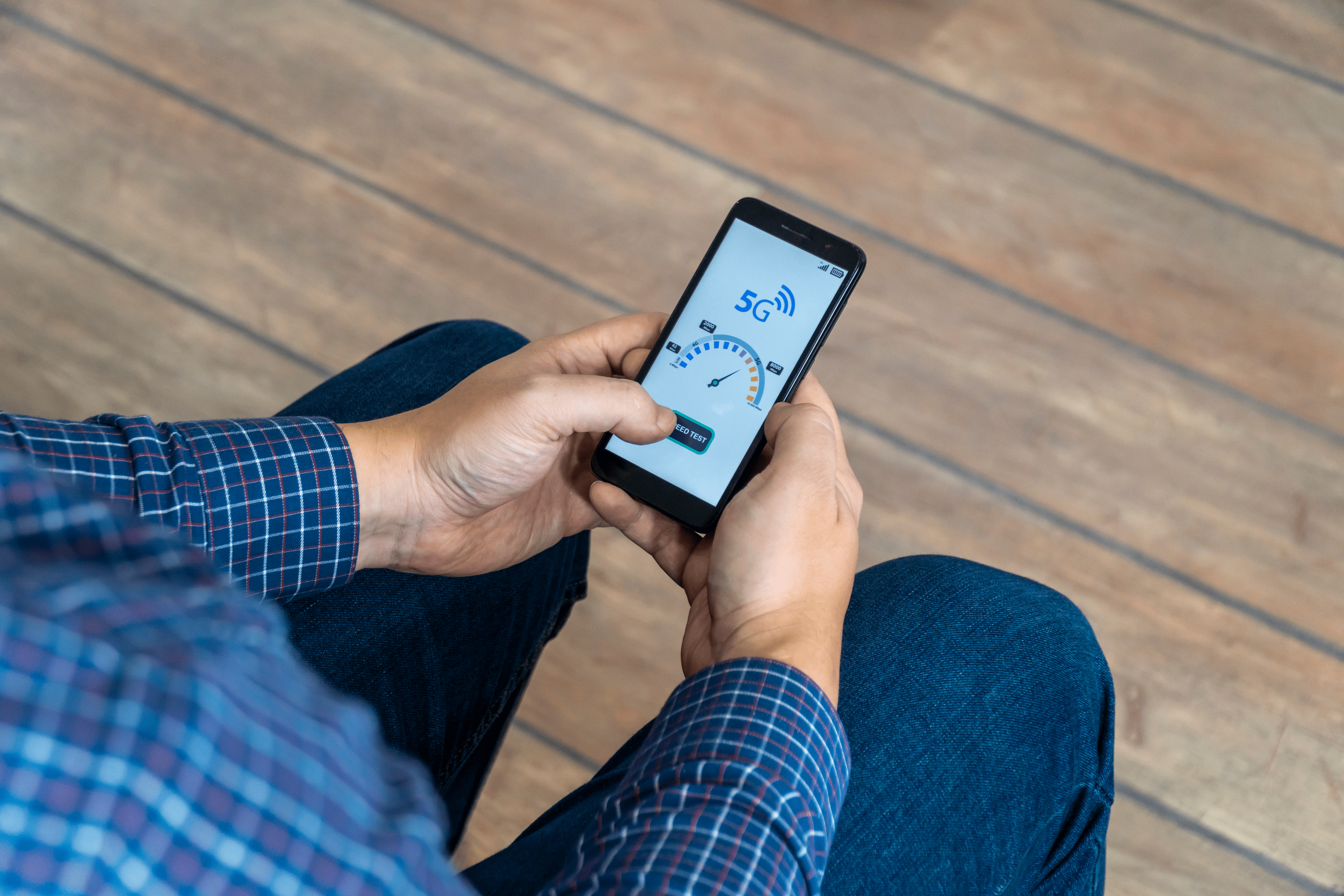 The hype surrounding 5G networks, the fifth generation of mobile network technology, has been building for years. All of the major 5G carriers have begun to roll out their initial "national" networks and plan to expand their reach and capabilities.
There are many potential benefits of 5G over 4G, but one of the most pressing questions is just how fast are 5G speeds?
The Speed of 5G
Although 5G's projected maximum speeds are amazing, there is still a long way to go before we see this kind of peak speed in practice. Maximum download speeds can range from 1 gigabit per second to 10 gigabits per second, depending on your connected device and 5G coverage, with latency as low as 1 millisecond (ms).
Here's a table that compares the theoretical speeds of 5G technology to previous generations of wireless technology:
Table via digitaltrens.com
What are 5G Download Speeds?
Naturally, download rates vary greatly depending on the type of 5G you're using. For those new to 5G, it is made up of several different frequency bands. Although download speeds are slower, the low-band spectrum, also known as Sub-6, may traverse great distances and penetrate barriers.
You'll get faster download speeds in the high-band spectrum, but radio waves can't travel very far or pass through obstructions.
How Fast is 5G?
Despite the fact that 5G is now available, it is still not the speedy replacement for 4G that many had hoped for. As each carrier develops its wireless networks and works toward 5G adoption, 5G customers should expect lower latency and faster speeds.
In addition to the region covered by 5G networks expanding, better access to mid- and high-band frequencies will be accessible in the next few years. 5G-capable technologies will also see significant growth. Despite the availability of a 5G iPhone and a 5G-enabled Samsung Galaxy S20, not every gadget now supports the new wireless technology. Both carriers and smartphone manufacturers will, of course, require time to adopt 5G.