4 Ways to Cut your Energy Bills When Watching TV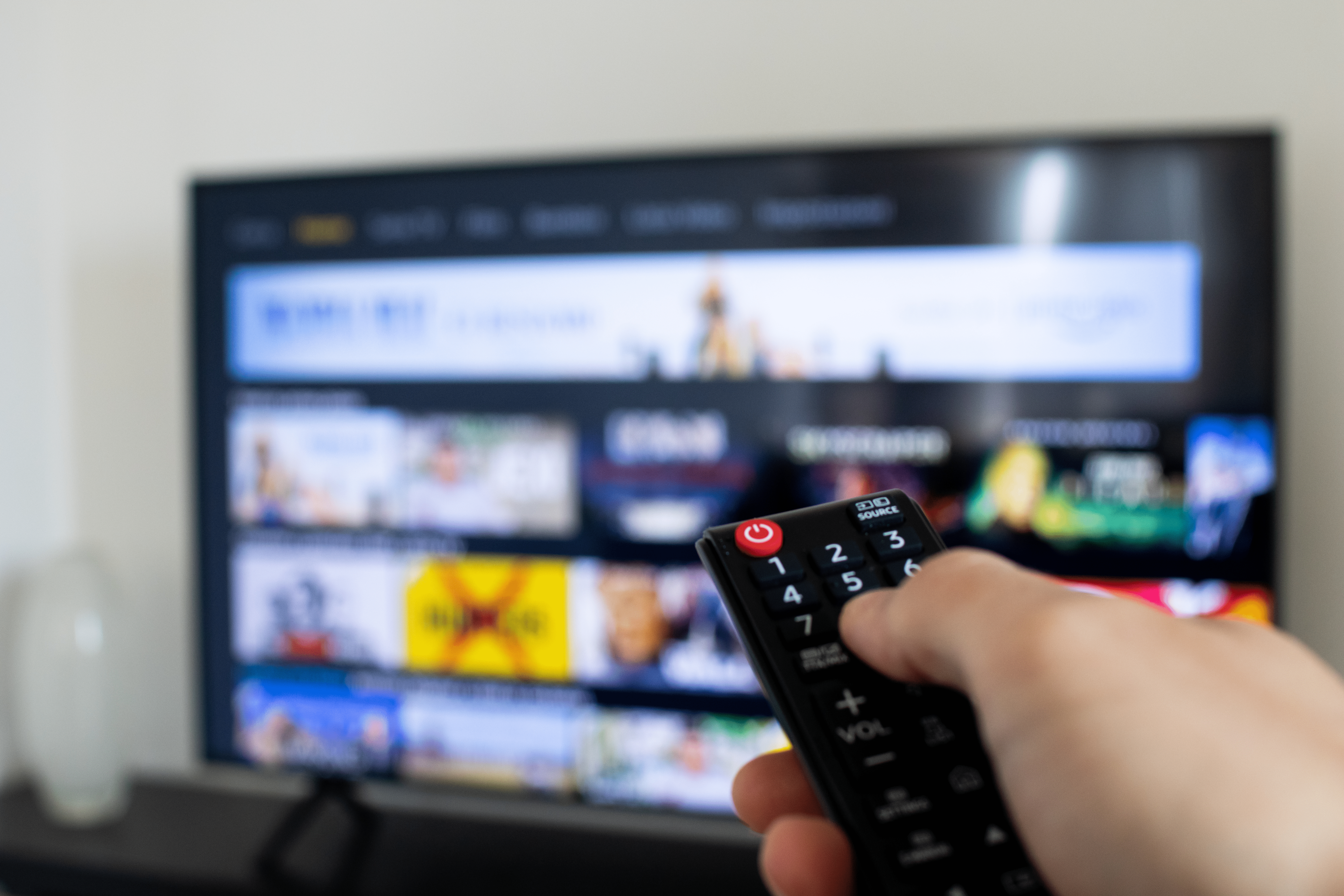 It's no secret that energy bills have become an issue for many recently. That's why we've rounded up some tips to save money on your energy bills when watching TV…
Here is what you need to know.
Use old tech to watch free TV
There are simple devices you may use to watch Freeview or Freesat if you don't care to watch a lot of internet content and don't want to be locked into a subscription.
All contemporary TVs come equipped with a digital tuner that enables Freeview access to free TV channels. All you have to do is attach it to an operational aerial. In order to receive Freeview on an older TV, you will require a separate digital TV box. More than 70 free live TV channels, including BBC One, BBC Two, ITV, Channel 4, and Channel 5, are available to you through Freeview.
The best reception is typically obtained with an outdoor tv aerial, however installation by a specialist is required. If you reside in a structure where you can't install an outdoor aerial, like a building with apartments, indoor aerials are less expensive, don't require professional installation, and will also work better for you.
Aerials can't connect to the internet, therefore you can't use them to watch streaming services. The highest TV quality could be provided by an aerial if your home internet connection is subpar.
To get Freeview, you might need or desire to utilise a TV box, such as a set-top box or PVR. You don't need a brand-new one, and their prices can range greatly from about £35 to over £150. Any old one you may have stashed away in the back of the cabinet will do. PVRs are often more expensive than set-top boxes, but you can connect to the internet and record live TV with them.
Switching TV providers can save you money
There are other online subscription alternatives available outside of the major TV providers that allow you to cancel at any time. When compared to Sky's cheapest introductory plan, which costs £26 per month, moving can result in significant savings.
The most well-known online subscription services allow users to stream material to many devices for less than £10 per month. There is no shortage of content available through flexible online subscription services too; Amazon Prime offers more than 41,000 hours of programming, Netflix has more than 38,000 hours, and Disney+ has about 8,000 hours.
Next-day shipping and Amazon Music are just two additional benefits that come with Amazon Prime. You can cancel your flexible contract and resubscribe later to save even more money if you know you won't be watching your flexible subscription in the upcoming month. However, keep in mind that a strong internet connection is required to stream online TV programmes on a paid service without interruptions.
Negotiating a better price with providers when your current contract is about to expire will typically result in the biggest financial savings for you. Many businesses now offer live web chat so you may talk to a representative without having to use the phone, which some of us find annoying. This allows you a little more time to plan and write your next message.
It's definitely worthwhile; according to our most recent data, the average savings on TV and broadband was £128.
Be smart with your TV subscriptions
It might be challenging to determine whether you're getting a decent price with all of the new TV subscription packages and discounts that are constantly flooding the market. Consider switching your subscriptions if you want to reduce your monthly expenses.
Numerous monthly TV companies, such as Virgin, Sky, and BT, will lock you into a contract and only give you that alluring introductory price for the first year or two before increasing. If you decide to stick with your existing TV provider, you can save money each month by cancelling any channel subscriptions you don't use frequently.
For instance, if you mostly watch Sky Sports, you might want to consider cancelling Sky Cinema and switching to a less expensive subscription package to view movies. To change channels, you might need to wait until the end of your current contract, but certain services—like BT's flexible TV packages—do provide some options.
Some TV companies also give bundles for phones, internet, and TV, which could help you pay less each month overall.
Utilise older tech to make your TV smart
You can view TV programmes online on a smart TV by using Wi-Fi to connect to the internet. On your non-smart TV, you might be able to access online entertainment for as low as £5.
When you use an HDMI cable to connect your TV to your device and have a laptop, tablet, or smartphone with an internet connection at home, the TV will reflect the screen on your other device.
Instead of using the TV remote, you may now navigate and access online content from websites using your smart device as usual. If you already own a smart device, this may be the least expensive way to access online material because an HDMI connection costs less than £5.
A second adaptor may be required for some smart gadgets, although they are widely available and cost about £15. For instance, iPhones and iPads need a Lightning converter, and Android smartphones need a USB-C to HDMI adaptor. A Mini DisplayPort adapter is required for most Apple laptops.
Some TV boxes, which start at about £100, let you connect a conventional TV to the internet. Although it requires a larger investment, you may use your TV remote to navigate around it, and many offer accessible options like audio description or subtitles.
If you have any questions, feel free to get in touch today!