Installer's Toolbox: 4 Essential Products for Effortless Installations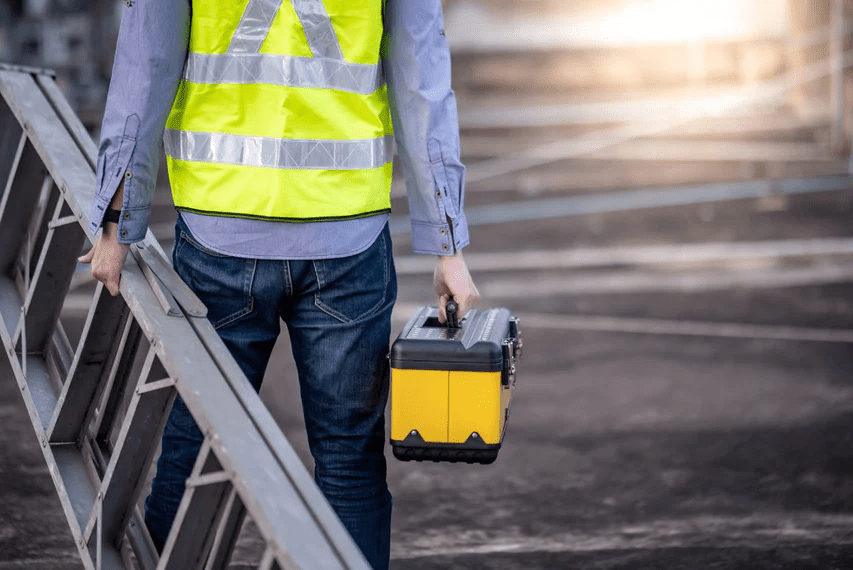 As an installer, having the essentials is ever-important. Whether you're a seasoned professional or just starting in the field, having the right tools can be the difference between a job well done and a frustrating, time-consuming ordeal.
These products are not just useful; they are the backbone of effortless installations, ensuring that every task you undertake is executed with precision and efficiency. In this blog, we'll be talking through our top 4 essential products for you to carry around all the time.
Tape - For tape that won't let you down,

stick with us!
Black PVC tape, also known as electrical tape, is an indispensable tool for installers. Crafted from durable polyvinyl chloride (PVC), it plays a vital role in electrical insulation, protecting against live wires and reducing the risk of shocks and short circuits. Additionally, it excels in bundling cables.
Preparation: Ensure clean and dry surfaces before applying.

Proper Wrapping: Apply it evenly with slight overlap for a secure seal.

Stretching: Avoid overstretching to maintain elasticity and adhesive properties.

Cutting: Use a sharp tool to cut it cleanly.

Safety: Always adhere to safety guidelines when working with electrical installations.

EWC - Even when cold
Our black self-amalgamating electrical rubber repair tape serves as a valuable derivative of insulating tape, specifically designed for waterproofing connections. Crafted from Ethylene Propylene rubber, it excels in the jointing and repair of power and distribution cables. The application is straightforward: peel off the top protective layer, wrap the rubbery self-amalgamating tape securely around the connection, and watch it rapidly amalgamate under tension to create a waterproof seal. This tape is highly recommended for automotive work and aerial installations, particularly those involving satellite TV setups where cables enter the LNB and polariser.
Waterproof prevents water damage (water absorption 0.31%)

Insulated for safety

Rubbery, seamless seal for tight grip

Waterproof external connections

Tensile strength, 250 psi
Cable Ties
Cable Ties (
available in black & white in short, medium and long
)
Our cable tie wraps provide a dependable, secure, and efficient solution for bundling and organising cables, wires, and other components. Whether you're working on a small home project or tackling industrial applications, these cable ties are designed to meet your needs.
Ideal for cable management

UV resistant suitable for outdoor use

Durable, reliable & long life
Brush Plates
Brush Plates (
available in black, white or black & white
)
Our brush plates offer a sleek and functional solution for managing cables in your home or office. This face plate, featuring black brushes and a white frame, provides a clean and organised appearance to your living space.
Cable Management

Flush Surface Mounting

Optimal Size

Easy Installation

Durable Construction

Universal Compatibility
Available in:
White Single Brush Plate
White Double Brush Plate


Black and White Single Brush Plate
Black and White Double Brush Plate
Cable Clips
Cable Clips (
available in black, white and brown
)
Our cable clips are precision-engineered from high-quality plastic and feature a new plastic steel nail for extra durability. These clips offer a rapid, secure, and cost-effective solution for managing cables in offices, retail locations, and homes. Designed for a perfect fit, they hold cables securely without excess slack while providing maximum protection against corrosion and accidental damage.
Quality long nail to secure the clip

Ideal for external RG6 or WF100
Tape in Action:
PVC Tape is more than just an insulator; it's a versatile tool that electricians rely on to efficiently organise wires during intricate rewiring projects. In the automotive industry, it secures and shields wiring harnesses, ensuring safety and reliability.
Self Amalgamating Tape has become indispensable in various industries. Telecommunications professionals use it to create waterproof seals for cable connections, even in harsh weather conditions. Plumbers depend on it to securely seal pipe joints. Its adaptability and reliability shine in critical situations.
Cable Ties for Cable Management:
Cable ties play a vital role in cable management across industries. In IT and networking, they ensure neat and secure cable bundling within server racks and data centres. In construction, they prevent tripping hazards by securing electrical conduits. Cable ties are the key to maintaining tidy and safe environments.
Brush Plates: Aesthetic Cable Entry Solutions:
Brush plates provide an elegant and discreet way to accommodate cables in home and office setups. They cater to the needs of home theatre enthusiasts and IT professionals who value aesthetics while ensuring seamless cable pass-through.
Cable Clips; Small Yet Crucial for Cable Organisation:
Cable clips may be small, but they play a big role in cable management. These handy clips secure cables along walls, baseboards, and ceilings, keeping cables organised and preventing clutter. They are the unsung heroes of maintaining order and safety in cable installations.
In these real-life examples, each of these essential installation products proves its indispensability in specific industries and applications, offering efficiency, organisation, and reliability to professionals and enthusiasts alike.