5 Things You Need to Know About TV Wall Mounts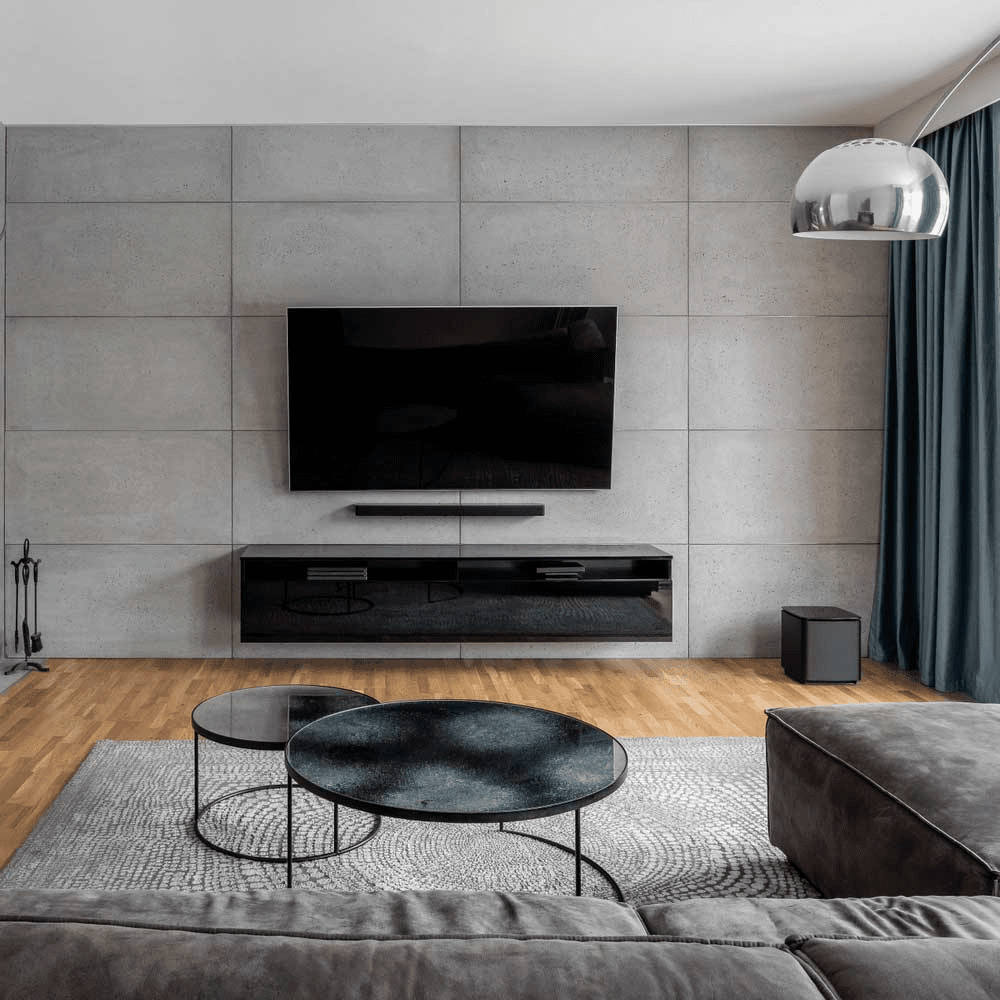 TV wall brackets can add a lot to a home. They free up floor space and improve your viewing experience. But knowing where to start can be difficult, so we have compiled the top 5 things you need to know...
1. Different Types of Mounting Brackets
TV wall brackets can come in various types and designs. One common design is fixed TV wall mounts. Others include tilting mounting brackets, full-motion brackets and ceiling brackets.
2. The Difference Between Cheap and Expensive Wall Mounts
A common misconception is that all brackets are just pieces of metal that live in the wall, so why pay more? There is actually a big difference in quality between cheap wall mounts and the slightly more expensive ones.
Cheaper wall mounts usually consist of softer steel and can include less hardware, making the installation more difficult. Cheaper options can also flex when the TV is mounted, and don't offer the ability to adjust the TV. Cheaper options are also highly prone to rust if mounted outside, which could cause the TV to fall.
If you're investing in a long-term improvement for your home, it's best not to cut any corners and go with a trusted product that is going to do the job well.
3. Consider Any
Reflection

s

Whilst one of the benefits of a wall mount is the flexibility to angle your screen to prevent glare, it is still worth considering the lighting in your room. If sunlight is coming through a window, you will need a mount that provides the flexibility to adjust the angle of your TV.




Tilting wall mount brackets can work for this situation, however articulated wall mounts give you a wider range of motion and cover televisions that range from 26"- 75" .



4. What Material are you Mounting Your TV Into?
The majority of TV brackets are designed to mount into brick, wood and concrete. Whilst you can mount your TV onto materials such as steel, you may need extra hardware.
If you're unsure what material you are mounting into, it's always best to consult with a professional before mounting the brackets yourself.
5. Is the TV Mount Compatible with Your Screen?
One final point regarding wall mounts is compatibility. There are two specifications to consider when mounting your TV - the weight of your TV and the VESA pattern.
You can find both of these details on the manufacturer's website and in the product manuals, and all of our products are VESA compliant 75, 100, 200, 400 or 600, designed with a professional finish and customer usability in mind.
Explore our range of TV wall brackets to find your ideal wall mounting solution.