3 Ways to Create the Ultimate Home Office in 2022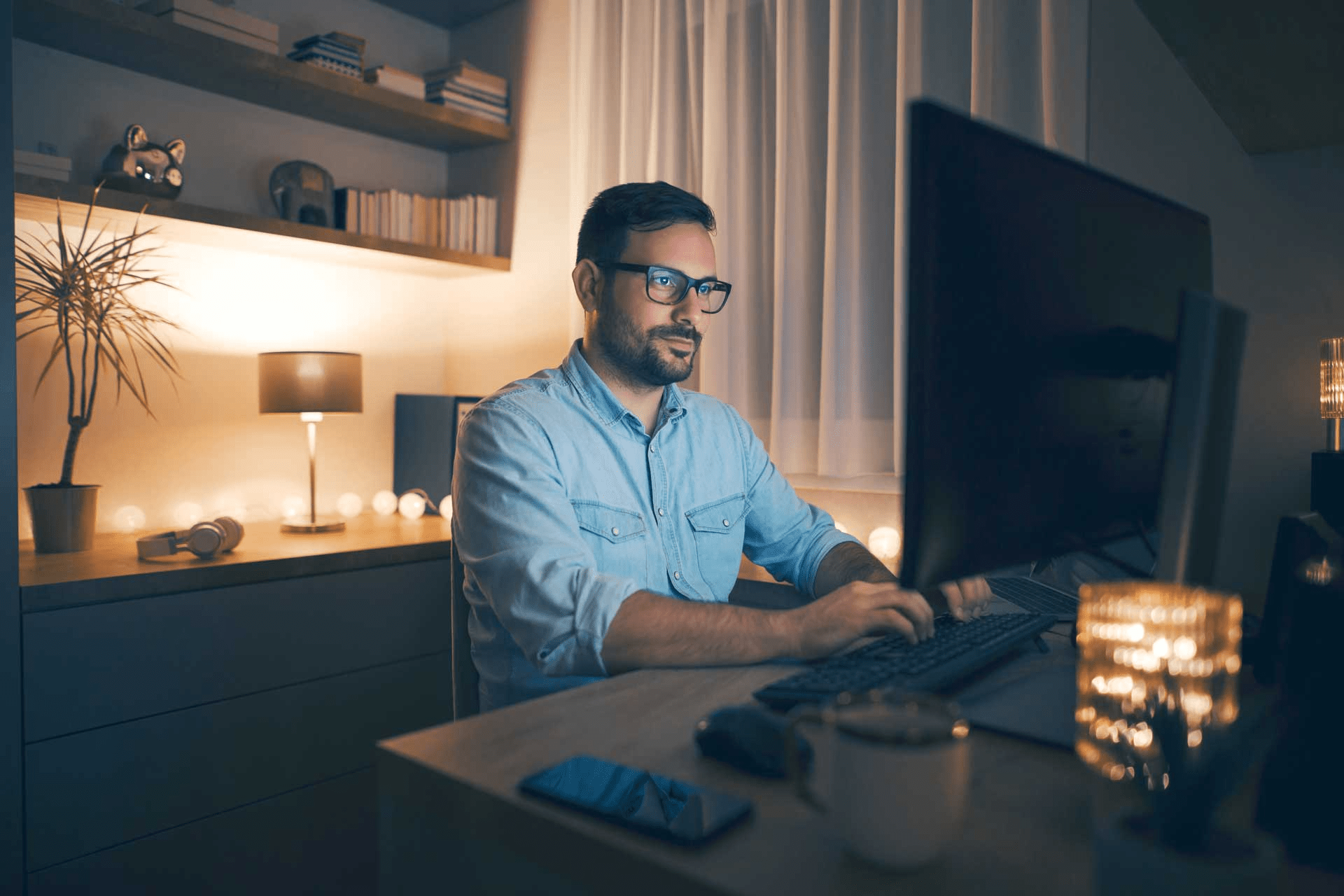 With the UK returning to home working where possible, and the world adapting the home office as the new normal, it's crucial to have an ergonomic set-up in 2022.
If you, like many others, have ditched the commute in favour of the stroll to the spare room, you might be looking to level up your home set-up. That's where we can help, with 3 ways to create the ultimate home office…
Speed It Up
Nothing can derail working from home like slow Wi-Fi and connection issues. In a world of Zoom meetings, reliable internet connections are a must.
Proception WiFi range of products offers Wireless Access Points that include in-wall, outdoor and ceiling fitting. This will strengthen your broadband transmission and eliminate any pesky connection issues at home.
Choose your Software Selection
With teams scattered all over the world, staying in contact with your colleagues and staff can come in different forms. From communication platforms like Slack, cloud storage and document management like Xtensio, or remote access tools like TeamViewer.
Whilst it's important to utilise the software available, ensuring your processor can handle all of the data, without slowing down your computer, can be guaranteed by levelling up your Hard Drive. The 3.5" 2TB Hard Drive can access large or multiple files in a jiffy and allows for fast data transfer, and the 64 MB cache lets you search and retrieve the stored content within seconds.
Level Up
One of the fun elements of a home office is that it doesn't have to be like your old desk, it can be better. Why not improve your setup? Get that second or third monitor if it helps and transform the way you work.
Our range of High-quality HDMI leads come in various sizes, HDMI lengths all have the ability to carry 720i, 720p, 1080i, 1080p, 4K, UHD and HDR signals at high speed.
This simple solution can improve your work, from one solitary laptop to a dual monitor dreamscape. Plus, these leads are easy to install and will provide many years of reliable use, making the decision to expand your set-up a wise business investment for years to come.